NYC DOT and its consultant team are working with BQE Corridor Vision Community Partners to support engagement around the BQE Corridor Vision.
Overview
As part of the BQE Corridor Vision, the NYC DOT worked with its consultant team, comprised of WSP USA Inc., WXY Architecture and Urban Design, and 3x3, to select community-based organizations to serve as Community Partners throughout the engagement process.
NYC DOT through its consultant team supports 18 organizations for work that is directly in support of engagement around the BQE Corridor Vision. The organizations will enter into agreements with the consultant team to receive funding and will be responsible for producing agreed upon deliverables in a timely manner.
Community Partner organizations have meaningful community ties and demonstrate experience in mobilizing their constituencies. Priority was given to organizations serving underrepresented communities and those serving constituents whose primary language is not English.
Through this program, Community Partners will help lead education and/or engagement activities that expand upon and proceed in parallel with planned NYC DOT-led engagement, with technical assistance provided by NYC DOT, WSP, and its sub-consultants.
Reports
Partner Organizations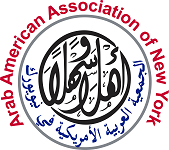 Arab American Association of New York (AAANY) demonstrates its commitment to Brooklyn's Arab immigrant, refugee, and Muslim communities through their comprehensive service and advocacy programs. They provide a range of critical support services to over 7,000 participants annually, including women's empowerment and adult literacy programs, immigration legal assistance, mental health and domestic violence support services, civic engagement and community organizing, and youth programming.

The mission of the Bay Ridge Community Development Center (BRCDC) is to promote and provide the highest quality activities and services that will contribute to the physical, emotional and social well-being of the community. BRCDC's vision is to enhance the quality of life and to fill the unmet needs through their services, programs and activities for their community regardless of ethnicity, gender or economic status.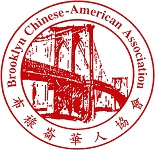 Founded in 1988, Brooklyn Chinese-American Association (BCA) is a community-based not-for-profit human services agency that has over 34 years of successful experience and expertise in providing Asian immigrants with multi-dialectical and culturally sensitive access services, case management and family services. BCA aims to address the needs and concerns of Asian-Americans, as well as act as liaison between the Asian-American community, the government and various private and service organizations in order to promote a congenial relationship among them. Currently, BCA has 28 service sites providing various human services to make the neighborhood a better and more prosperous place for New Yorkers of any descent to reside in, and in turn, contribute to the betterment of the Borough and City as well.
Chinese American Planning Council (CPC) is a 57-year-old Social Services organization serving over 200,000 New Yorkers across all 51 Council districts. Their mission is to promote the social and economic empowerment of Chinese American, immigrant, and low-income communities through 50 plus programs including Childcare Services, Youth Services, Language Access, Immigration Services, Benefits Supports, Services for communities with different needs, Older Adult Services, etc.

El Puente is a community human rights institution that promotes leadership for peace and justice through the engagement of members (youth and adult) in the arts, education, scientific research, wellness and environmental action. Founded in 1982, El Puente currently integrates the diverse activities and community campaigns of El Puente Arts, the El Puente Green Light District (a holistic community sustainability initiative) and the Global Justice Training Institute within its six Youth Leadership Centers, its public high school the El Puente Academy for Peace and Justice, and El Puente-MS 50 Community School in North Brooklyn, and its Latino Climate Action Network in Puerto Rico. El Puente remains at the forefront of community-led movements for self-determination and as such, initiates/impacts social policy locally and nationally.

Evergreen is a membership organization that champions manufacturing, creative production, and industrial service businesses in North Brooklyn and beyond. They connect businesses with resources and opportunities to help create and maintain high quality jobs at all skill levels.

Fifth Avenue Committee (FAC) is a nationally recognized comprehensive community development corporation based in South Brooklyn. Their mission is to advance economic, social, and racial justice in New York City through integrated, community-centered affordable housing, grassroots organizing, policy advocacy, and transformative education, training, and services that build the power to shape their community's future. To achieve their mission, they develop and manage affordable housing and community facilities, create economic opportunities, and ensure access to economic stability, organize tenants and residents around housing justice and accountable development issues and campaigns, and provide student centered adult education.
The Fort Greene Park Conservancy provides programming, maintenance, and advocacy to preserve and nourish Fort Greene Park as a community resource and public space for all New Yorkers for generations to come. Fort Greene Park is a public space stewarded by the community to celebrate and sustain the diverse culture of Fort Greene, its rich history, and the park's natural assets.

Mixteca's mission is to empower the Mexican and Latin-American immigrants of the New York area by providing them access to services that enhance their quality of life and will allow them to reach sustainable social and economic development. They offer a variety of programs and services that respond to the specific needs of immigrant families and aim to build a supportive environment for the growing Mexican and Latin-American immigrant community.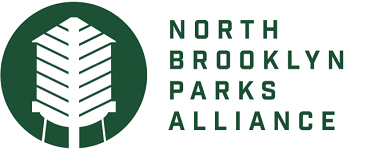 The North Brooklyn Parks Alliance was formed in 2003 as NYC's only district-wide parks conservancy, working with the NYC Department of Parks & Recreation, NYC DOT, New York State Department of Transportation, elected officials, and the community to maintain, activate, enhance, and expand local parks, while challenging common perceptions of what defines open space. Their mission is to create an equitable, accessible, and vibrant parks and open space system in North Brooklyn.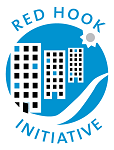 Red Hook Initiative (RHI) is a community-based nonprofit in Red Hook, Brooklyn. They believe that social change to overcome systemic inequities begins with empowered youth. In partnership with community adults, they nurture young people to be inspired, resilient, and healthy, and to envision themselves as co-creators of their lives, community and society. Since 2002, RHI has worked alongside residents of Red Hook to carry out resident-led solutions to local problems and to confront the impacts of racial inequity and decades of disinvestment on their historically under-resourced community. Their approach serves 6,500 BIPOC residents each year through an interconnected model of youth development, advocacy, and organizing on local issues, and community hiring.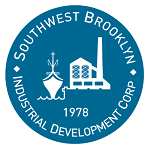 Southwest Brooklyn Industrial Development Corporation (SBIDC) provides advocacy and services to help businesses in the Sunset Park, Red Hook and Gowanus neighborhoods grow and create employment opportunities for local residents. Since the organization's inception in 1978, SBIDC has been a driving force in the improvement of the Southwest Brooklyn economy by delivering a wide range of free business services to local firms and acting as an advocate for local small businesses, and the overall preservation of the industrial economy. They provide business education courses, technical assistance to entrepreneurs and small business owners, and workforce training and placement services for job seekers throughout Brooklyn.

St. Nicks Alliance seeks to transform the lives of low- and moderate-income people through employment, education, housing, and health care. They do this by delivering impactful services with measurable outcomes to children, adults, and the elderly. As a civic anchor they carry out this mission within the context of building a sustainable community for all people through the arts, environmental advocacy, and urban planning.

Transportation Alternatives (TA) reclaims New York City from cars, transforming streets into safe, sustainable, and equitable places to walk, bike, take transit, gather, and thrive. For nearly 50 years, TA has led the movement for safe, equitable streets in New York City. They believe that streets belong to the people of New York City, and they work with New Yorkers in every borough to build a future that rises to the needs of their communities.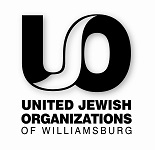 The United Jewish Organizations (UJO) of Williamsburg and North Brooklyn was established in 1966 to meet the social service and advocacy needs of the community. Since then the UJO is the main social service provider in the area offering services to the poor and needy including enrollment in SNAP, Medicaid and health insurance, senior services, housing, food distributions and many other supports. The UJO also advocates for the community with the government on community planning needs and many other local issues affecting area residents.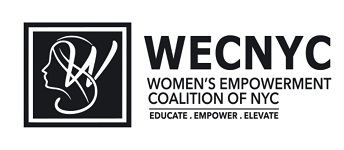 The Women's Empowerment Coalition of NYC builds power among women from diverse communities through dialogue, education, leadership development and social services.

Yemeni American Merchants Association (YAMA) was founded in 2017 as the very first and only Arabic-speaking merchants association in New York City. Over the years they have evolved to serve both Arabic-speaking small business owners and their families by offering a range of social services, educational programs, and advocacy campaigns. Their mission is to educate and elevate Yemeni American merchants and their families through education, civil rights advocacy, business, and social service support. They have a center in Bay Ridge, Brooklyn as well as a programming presence in Little Yemen in the Bronx.